European Fiscal Monitor: July 2023
2023-07-06 -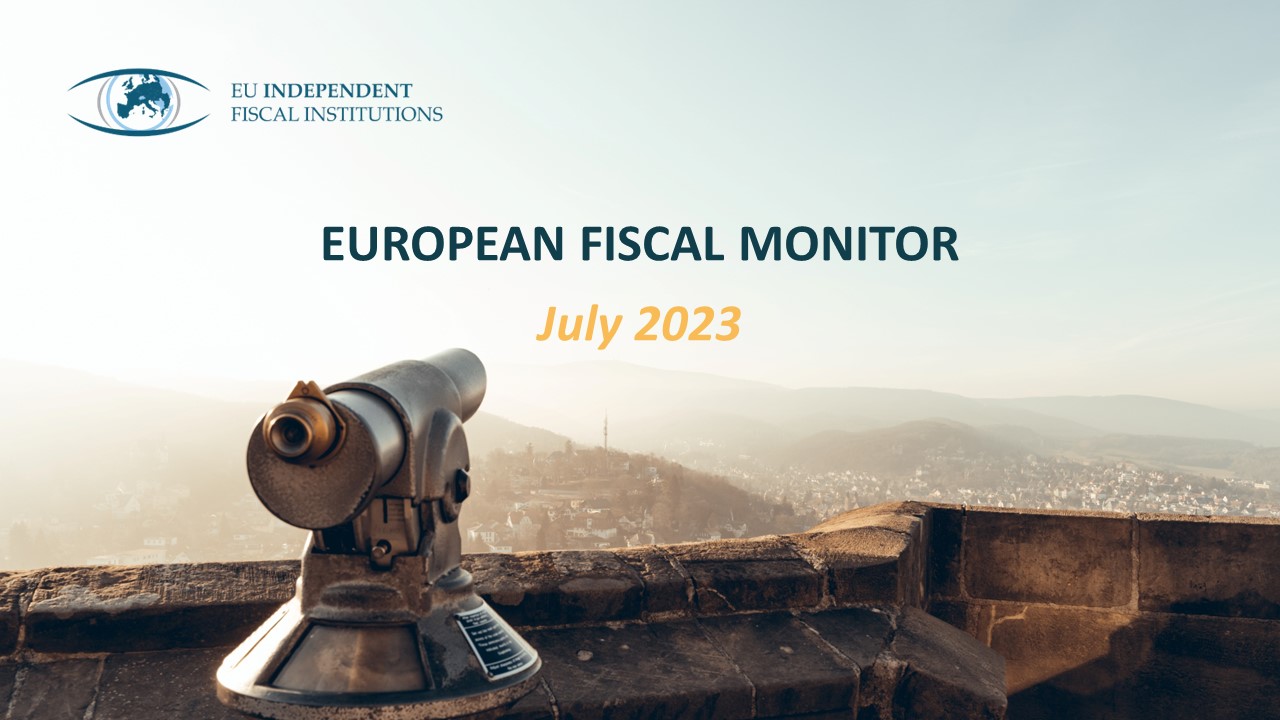 On European Public Finances Facing Higher Inflation and Interest Rates
2023 began with a slowdown of the EU economy while the second half of the year seems to be setting itself up for a slow but steady recovery from the pandemic's devastating effects, the Russian invasion of Ukraine and the subsequent energy price rises. Combined with the ongoing winding-down of supply-side pressure and the widespread and coordinated tightening of monetary policy by most EU central banks, inflation has declined from its previous record highs.
According to national independent fiscal institutions' (IFIs) projections, the EU's real GDP growth is expected to slow down markedly in 2023 in relation to 2022. Growth in 2023 is forecast to be 0.9 % on average. This reflects the economic challenges Europe is facing due to the energy crisis and the war in Ukraine, but also central banks' determination to tame inflationary pressures through raising interest rates. Medium-term projections suggest that in most EU Member States general government deficits will fall below the 3 % of GDP deficit reference value and gross public debt ratios will see a decline. On average, IFIs expect new expenditure and revenue measures adopted from autumn 2022 to May 2023 to cost around 1 % of GDP, although fewer countries adopted new measures since the publication of the last European Fiscal Monitor (EFM).
EU governments and national IFIs assessed the state of the economy around the April Stability and Convergence Programme updates. This EFM provides an overview of the activities of 31 national IFIs, and the fiscal measures adopted in response to rising inflation, and the impact of interest rates in 25 EU Member States and the United Kingdom. The monitor is based on a survey of IFIs carried out in the period from April to June 2023, mostly covering the information linked to spring 2023 forecasts. The figures presented in this report are based on information obtained from the national IFI or by the national government in those cases that the national IFI does not elaborate its own macroeconomic and budgetary projections.
As defined by the European Commission, national IFIs are independently mandated by supranational and national fiscal frameworks to: i) monitor compliance with national and EU fiscal rules; ii) produce or endorse macroeconomic, and in several cases, budgetary forecasts; and/or iii) advise national governments on fiscal policies. This puts them in a good position to assess public finances at national level.